Bricker Field…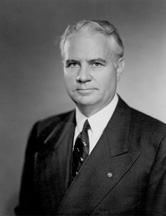 The Wood County Regional Airport has had a long and exhilarating history. Construction for the new airport began around the mid to late 1930s, during the golden years of aviation. It was during this time that famous aviators, like Charles Lindbergh and Amelia Earhart, were performing daring and dramatic record-breaking feats. The construction for the airport was completed around 1939 and was used for local barnstormers and Civilian Pilot Training Programs. The nearby Bowling Green State University acquired the newly constructed airport and its surrounding 120 acres in spring 1942 for use in their Navy V-5 and V-12 programs. These programs were used for training Navy fighter pilots to serve active duty throughout World War II. The airport was officially dedicated in 1942 and became Bricker Field, named after the current Ohio Governor at the time John W. Bricker.
From spring 1942 till about 1944 Bricker Field grew from one reconstructed hangar and three trainer aircraft to a well developed Navy training program consisting of 80 cadets. At its peak Bricker Field housed a staff of eighteen flight instructors and thirty-three planes, primarily consisting of Waco UPF-7s and Piper J-3 Cubs.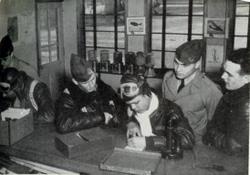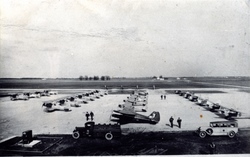 The addition of the Lockheed T-33 "Shooting Star" static display occurred sometime between 1965 and 1967. As the rumor goes the vintage jet was either flown into the airport or shipped by helicopter from the Toledo Express Airport.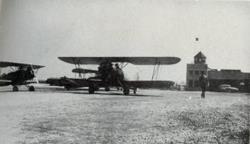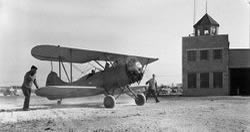 From the time the war ended up till the present, the Wood County Regional Airport has continued to adapt to the ever changing advances in aviation technology. Some notable events over the years include the addition of runway 10-28, paving the entire airport surface, the opening of the new terminal building in 2005, acquiring an AWOS in December 2005, and most recently finishing construction on a new 80' by 100' Multipurpose Hangar in 2008. Sticking with its history the Wood County Airport is continuing to look ahead and has big aspirations for the future.