Wood County Regional Airport is centrally located in Wood County, the heart of Northwest Ohio . The airport is home base to many general aviation aircraft as well as a destination for corporate aircraft doing business in the region. Ground transportation is available via courtesy car and taxi service. Economic development on airport grounds is actively supported by the airport authority as well as city and county government.

The airport is also home to the Bowling Green State University Aviation Studies, Eagle Air Flying Club, and EAA Chapter 1409.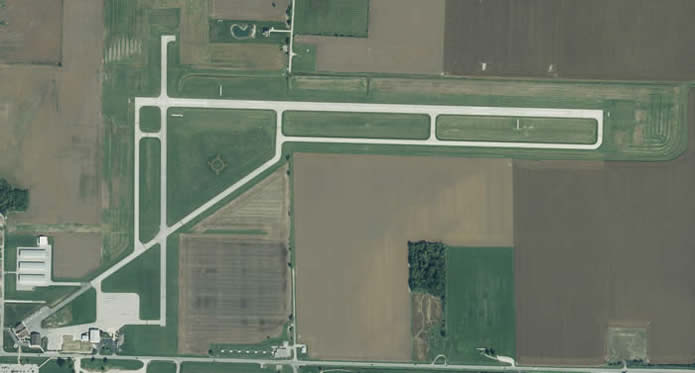 A&P Services now available on site by arrangement through:
Falcon Aviation Services
Ken Schneider (owner operator)
1261 E. Poe Rd.
Bowling Green, Oh 43402
419-349-5650
LOOP
Light
Moderate
Heavy
Aircraft for Sale - https://www.globalair.com/aircraft_for_sale/
Aviation Directory - https://www.globalair.com/directories/
Airport Resource Center - https://www.globalair.com/airport/
The Wood County Regional Airport Authority Board conducts its monthly meeting on the third Wednesday of every month at 6:00 PM in the Terminal Building.